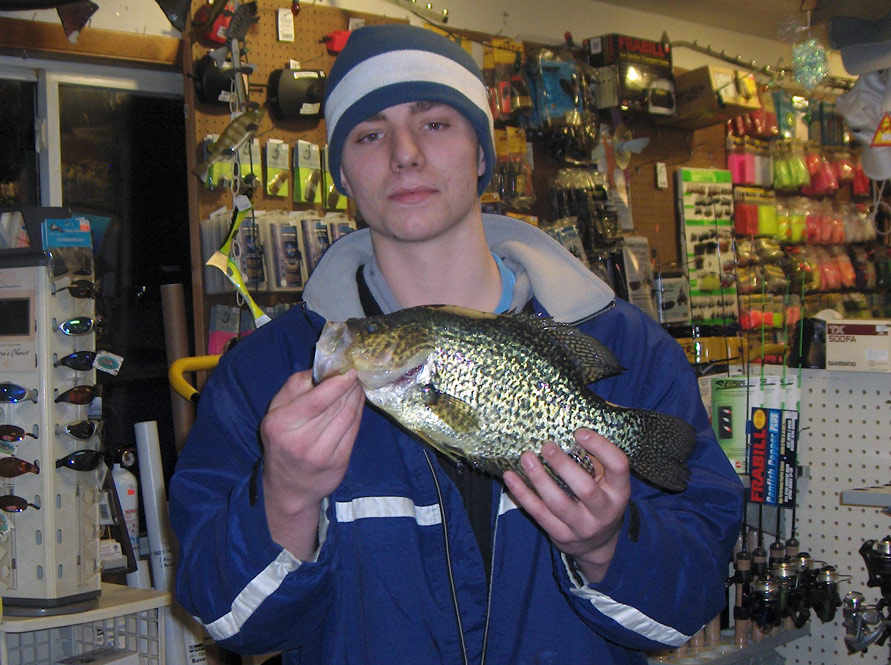 FISHING CONDITIONS ON LAKES CADILLAC AND MITCHELL
FROM PILGRIM VILLAGE FISHING SHOP
SUNDAY, MARCH 30, 2014
While Lakes Cadillac and Mitchell still have close to 3 feet of ice, the majority of anglers are targeting steelhead on the nearby rivers. The parking lot at Tippy Dam on the Big Manistee is starting to fill. Although they're catching steelhead at the dam, bettert numbers are holding down river in the deeper holes.
There's no "gotta have" bait for the steelhead. Many fish spawn, jigs tipped with waxworms or wigglers, wobble glo's or flies. All have their place and catch fish.
A few haven't had their fill of ice fishing. Panfish anglers have been catching mostly crappie, often slabs in the middle of the day. Those target bluegills are settling for hand size.
Excuse our dust. The Plgrim Village Fishing Shop is changing over to Summer fishing tackle. This is the only time you'll see peg board. Come see what's new.
You've been warned!
The new 2014 Licenses are available.
Your 2013 Fishing/ORV Licenses are valid through March 31, 2014.
Stop the rumors.
A base license is not required when you purchase a fishing license.
A resident All-Spicies Annual is $26.00 and $11.00 for Seniors.
Also Northport has been good for perch