Tom Ryster Big Pike From Lake Missaukee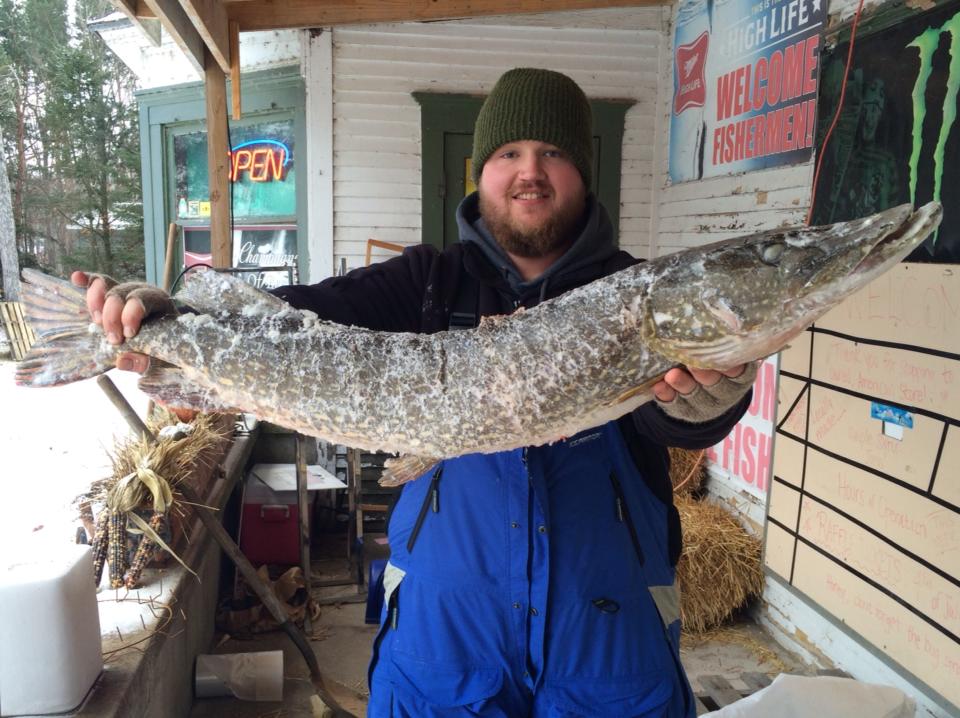 Miller's Corner Reports that Tom Ryster finished off 2014 with a bang. I guess the 38″ Northern from the other day wasn't good enough. He topped it today with this 41 1/2″ Northern. Way to go bud! Fishing hard pays off.
Call Miller's Corner @ 231-839-0440 for latest ice conditions and fishing report
Ice is not safe on Portage, Manistee Lake by Manistee, Hamlin Lake, Pentwater Lake, White Lake but it is getting close as the ice has formed and many think the perch fishing will be fabulous this year as big perch were in this fall. Many think this weekend or the first of the week ice should be safe to walk on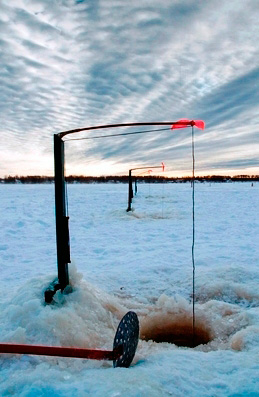 Hodenpyle opened back up with the winds today. Around Baldwin the ice is safe and guys are finally getting out.
Hesperia reports that ice is finally getting safe and guys are sure they will be out this weekend