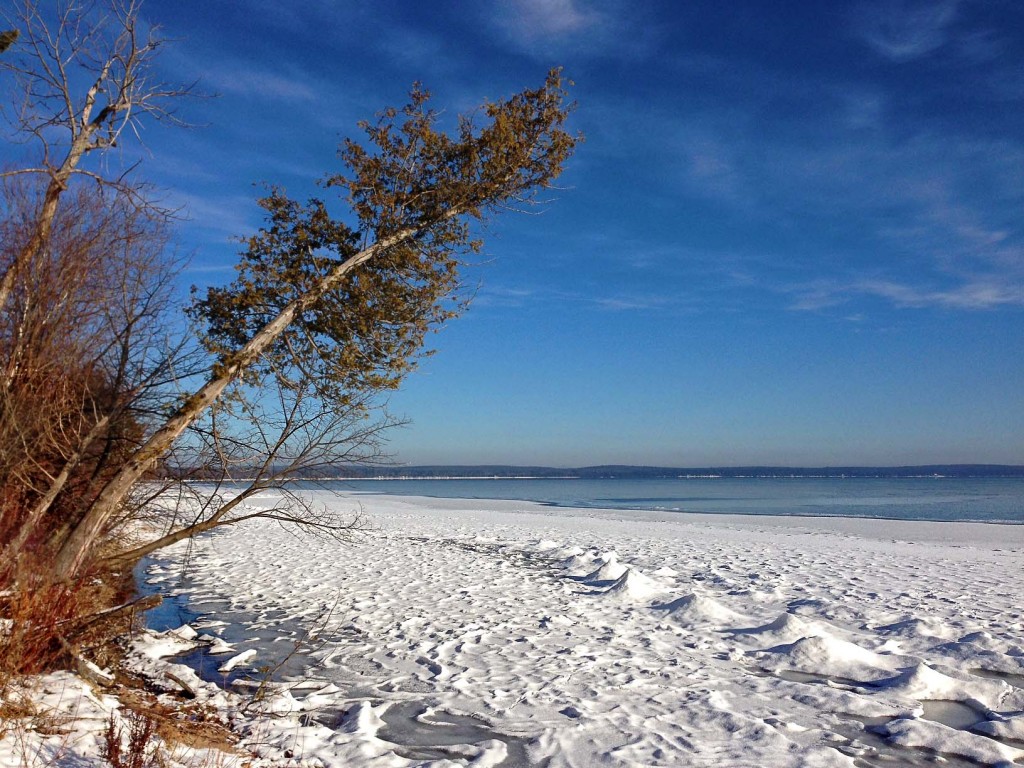 Went by Higgins Lake today shot this photo and it is completely froze over and with a couple cold nights we might be fishing the first drop-off by next week as there is no snow on the ice . They are 10 degrees colder in the middle of the state than along the coast.
Lots of guys out fishing and Lake City has 7 inches of ice, pike and panfish have been fair.
Houghton Lake they are just getting out to the middle grounds and doing good on walleye. Lymans report good pike around their shanties.
Skegemog they are walking out in force catching perch and pike.
Long Lake has been good for walleye and perch, but lots of small walleye being cai=ught.
Little Glen they are getting out on but fishing was reported slow yesterday.
They are getting out some on Portage today but have not heard any reports
Sanford Lake at the First Fill they are catching limits of crappie and gills.
Secord Lake has a good pike and panfish bite.
Lake Margrethe has good ice but it has been hit or miss so far on perch and walleye
Cadillac and Mitchell have small city's on the ice with good pike and panfish bite.
Black Lake by Onaway has been good for pike, walleye and perch
They were getting out on Hodenpyl today and getting around most the lake did not hear of fishing or ice conditions