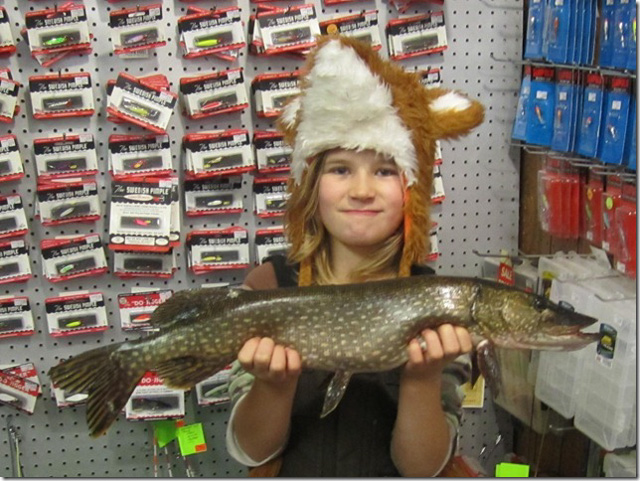 Many lakes are froze with a few getting on Houghton Lake on East Bay off of Harvey's. THere is no safe ice but a couple cold nights and ice fishing will be kicking off. Lake City, Cadillac, Gaylord, St. Helen, and Houghton Lake will be the first lakes we will be out on.
Pentwater they are getting out in boats and off the docks catching perch, reports are lots of perch but sorting to get a nice mess, guys using bigger minnows are catching bigger perch
Northwest Lower Peninsula Fishing Report
Some Lake have went over and next cold spell we will be ice fishing
Betsie River: Should have good steelhead fishing this week.
Manistee River: Is producing more steelhead and should continue through the week. Chrome colored fish are being caught mainly on streamers in both the Little Manistee and the Big Manistee Rivers. Anglers are reminded that the Little Manistee River closes to fishing on December 31st and will reopen on April 1st.
Pere Marquette River: Has good steelhead fishing for those drifting eggs, nymphs or streamers. A few were hitting on spawn but most were taken by those fly fishing.
Pentwater: Pier anglers were catching some whitefish and perch.
Long Lake by Traverse City has been good for perch in boats but most are waiting for ice
Northeast Lower Peninsula Fishing Report
Oscoda: Pier anglers are still taking steelhead as the fish continue to move in and out of the river system.
Au Sable River: Is producing the occasional steelhead.
Higgins Lake: Has no anglers and no ice.
Houghton Lake: Ice has started to form this week however there is no safe ice.
Au Gres River: Anglers are catching perch down near the mouth. Most are using perch rigs with minnows or small jigs.
Black Bass Bay on Grand Lake has ice a a few were getting out yesterday but ice is not safe
Upper Peninsula Fishing Report
Marquette: A few whitefish were caught off the lower harbor breakwall.
Munoskegon Bay a few are getting out but ice is not safe yet
Southeast Lower Peninsula Fishing Report
Lake Erie: Is producing walleye in Brest Bay. Anglers are trolling body baits. Those casting off Sterling State Park have caught walleye off the rocks. Bluegills were caught in the Metro Park Marina.
Huron River: Is producing the occasional steelhead. Catch rates will improve once the water levels come up.
Detroit River: Has good muskie fishing. Perch are being caught in the marina at Grosse Ile and off the south end of the Cross Dike.
Lake St. Clair: The die-hard boat anglers are still out chasing muskie. Catch rates have been good and should continue until the season closes on Saturday, December 15th. Perch have been caught in the canals and marinas however most of these locations are private and hard to gain access without a boat.
Saginaw Bay: Has good walleye fishing off Linwood. Boat anglers are using Hot-n-Tots, husky jerks and reef runners.
Saginaw River: We have reports of walleye being caught by boat and shore anglers up near Wicks Park.
Tittabawassee River: Boat anglers caught walleye between Midland and Saginaw.
Southwest Lower Peninsula Fishing Report
St. Joseph River: Should still have some good steelhead fishing this week. The better spots to target are Berrien Springs, Buchanan or Niles.
Grand River at Grand Rapids: Steelhead season continues with fish caught by boat and shore anglers. Some are using jigs with wax worms. Natural colors such as dark tan or black seem to be working better than bright colors. Anglers are casting rapalas or Hot-n-Tots. Boat anglers are bouncing spawn bags.
Grand River at Lansing: Walleye and pike have been caught on spoons or minnows at the Moore's Park Dam. Bass and walleye were caught at Fitzgerald Park in Grand Ledge and near Lyons. Anglers were using minnows and crawlers.
Looking Glass River: Continues to produce pike.
Muskegon River: Steelhead are being caught but catch rates were still hit-or-miss.