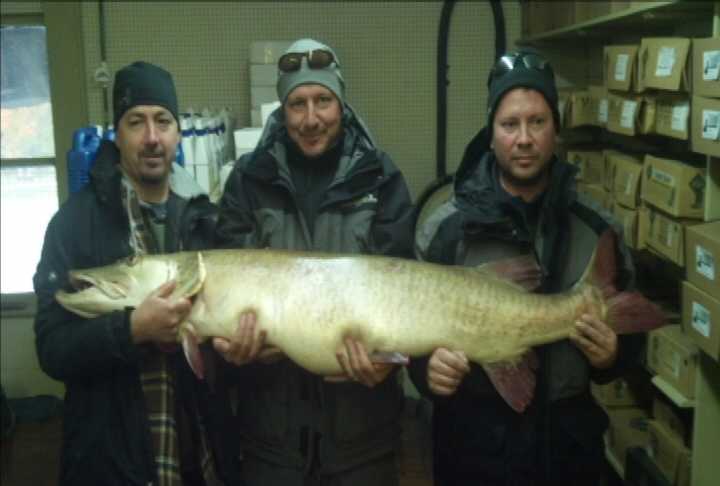 Man reels in record breaking fish in Antrim County.
Joseph Seeberger from Portage caught a Great Lakes muskellunge at 58 pounds, 59 inches long.
He caught the fish October 13th on Lake Bellaire in Antrim County, he was actually bass fishing with a minnow at the time. He said it took two hours and two friends to help reel in the fish.
The previous state-record Great Lakes muskellunge was caught on Torch Lake in Antrim County in 2009. That fish weighed 50.5 pounds and measured 56.13 inches.
A record breaking fish must exceed the current listed state-record weight and identification must be verified by a DNR fisheries biologist.