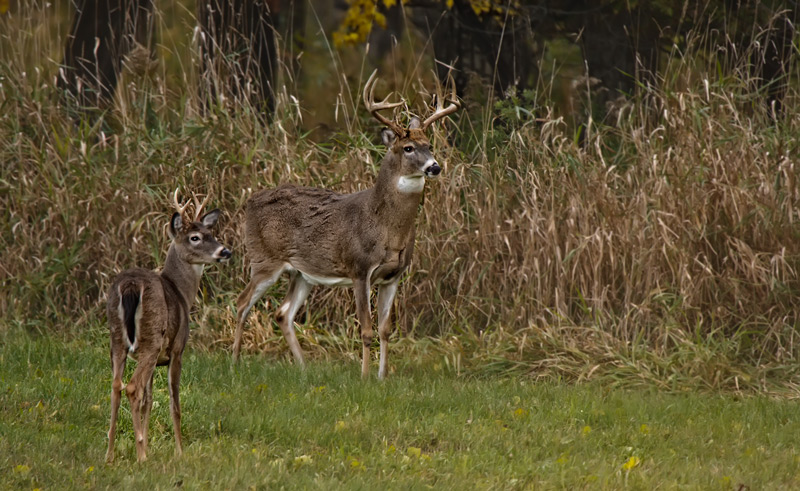 Not much going on as most are waiting for ice or hunting, the fish are biting but not taking advantage of the bite. Lake Charlevoix was still good for perch, but it has slowed down this week. Fishing was pretty much non-existent over the weekend because of the rain and snow. Strong winds continue to make fishing difficult especially along the Great Lakes.
Whitefish has been great at Tawas and the pier at Whitehall with wax worms working the best. Perch fishing has been good on Grand Traverse Bay by Suttons Bay, Big Glenn, Lake Skegemog, Long Lake by Traverse City, and Lake Charlevoix.
Walleye fishing has been good on Lake Cadillac and Houghton lake as guys are wading out at night throwing body bait or blues on a bobber.
Northeast Lower Peninsula Fishing Report
Alpena: Boat anglers were targeting whitefish in Thunder Bay. This is the time of year when the fish come in to spawn.
Thunder Bay River: Continues to produce Atlantic salmon and lake trout especially up near the 9th Street Dam.
Au Sable River: Water levels in the lower river were up a bit after all the rain. Those fly fishing have caught trout and salmon.
Saginaw Bay: Boat and shore anglers have been limited because of strong winds.
Saginaw River: Is still producing some walleye in the lower river.
---
Northwest Lower Peninsula Fishing Report
Rivers in this area are high once again after all the rain. Steelhead fishing was slow because of the higher water and colder water temperatures.
Lakes Cadillac and Mitchell: Were pretty quiet on the fishing front. The lakes had skim ice here and there but no safe ice.
Manistee: Strong winds have hampered both pier and surf fishing but when anglers can get out they have caught a few.
Big Manistee River: Water levels are high and the water temperatures are cold. Fishing was very slow with only a couple steelhead taken.
Ludington: Pier anglers and those surf casting have not been able to get out because of the strong winds.
Pere Marquette River: Had higher water levels.
Muskegon River: Water levels are up after the rain. There is still a decent number of steelhead in the river. Boat anglers fishing Hardy Pond continue to take a fair to good number of perch and walleye.
---
Upper Peninsula Fishing Report
In the western Upper Peninsula, cold weather has formed ice on most of the inland lakes, although the ice was not safe.
Ontonagon River: Those that want a mid-day break from deer hunting are encouraged to fish the Middle Branch downstream from State Highway M-28 (Agate Falls) which offers good opportunities for lake-run brown trout.
Menominee River: Anglers targeting whitefish reported fair to good catches.
Little Bay De Noc: Walleye fishing remained good although even fewer anglers were out. Those fishing the "Black Bottom" found fish in 18 to 25 feet when trolling stick baits. The head of the bay saw the most action with the majority of anglers fishing around the Center Reef and taking good catches. Those fishing during the day were trolling stick baits or crank baits in 24 to 32 feet. Night anglers were much shallower in 8 to 16 feet.
Tahquamenon River: The Dollarville Flooding near Newberry was open in the main channel but most of the bays, backwaters and the boat launches were iced in. The launch at the Dollarville dam was iced in but the one at McPhees Landing had open water. Water levels were high with some ice floe coming down.