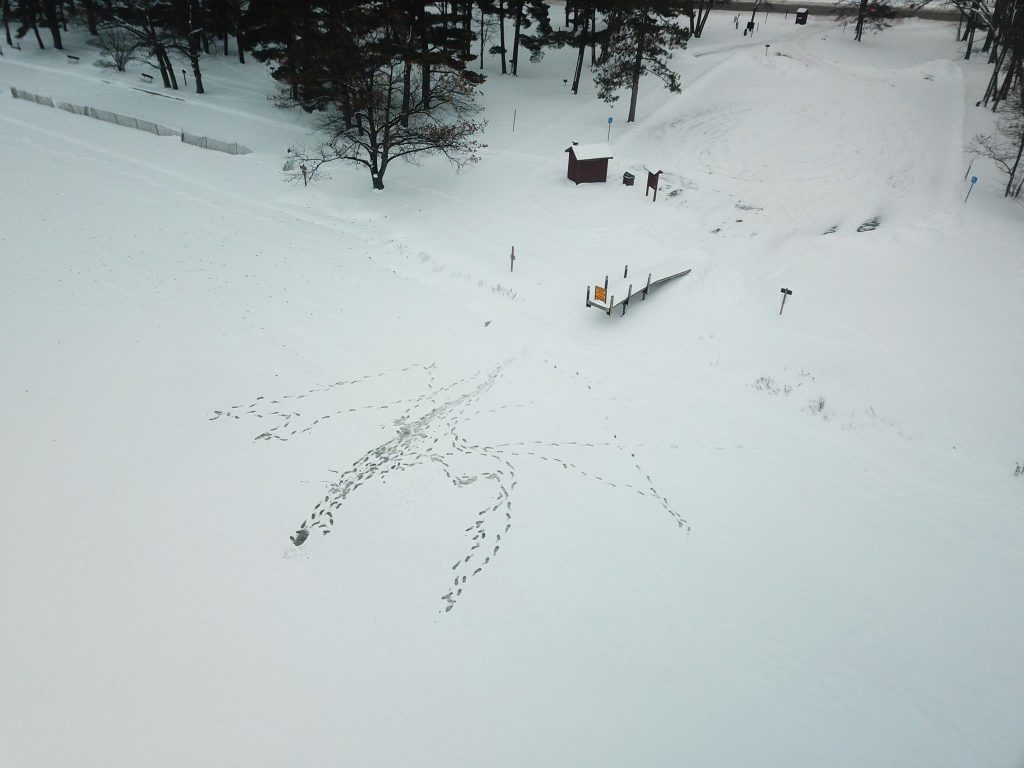 Pilgrim Village- Someone's sad foot prints of an unsatisfactory ice check…
The ice thickness is pretty much the same as last check but the snow has settled down to only a few inches so there is not as much insulating the ice from the cold. More checks soon!
Lymans on the Lake reports they are not fishing in front of his place, I went by Harvey's Marina on Houghton Lake and there was a large group fishing there. Also a few are getting out off of flint road reports 4 to 5 inches there.
Wixom Lake they are fishing Muddy Bay but today it started getting a little risky.
Millers corner -We had a report yesterday of someone falling through the ice near town. The ice is still not safe. 1 1/2" – 2" in areas. Please use caution if you choose to chance it.
Quite a few guys were fishing Grand Lake off of Black Bass Bay and doing good on perch.Pilgrims Village Fishing Shop
Page Liked · December 17 ·
Lake around traverse are not safe as the warm weather is getting the snow off the ice so the next cold snap and we should be fishing.