ICE REPORT: FRIDAY 12/22/17
Lakes Cadillac and Mitchell
A few fishermen are starting to trickle their way on to the lakes today. We got a fresh blanket of snow on top of everything so make sure if you adventure out to use your spud the whole way. We're seeing about 4-5″ inches of ice in many places but keep on the look out for bad spots, there are still many slushy areas. So far it looks like Big cove on Lake Mitchell and Kenwood park and off the causeway on Lake Cadillac are the first places.
Lake Missaukee they are fishing off of the town pump but take a spud and be careful.
Around Interlochen long, duck and green lake are still not safe to walk on as checked a few went out but came back in. Green Lake was still open off the south access site. Some are fishing Little Glen today in the shallow bays.
Happy Saturday from Dan's Resort!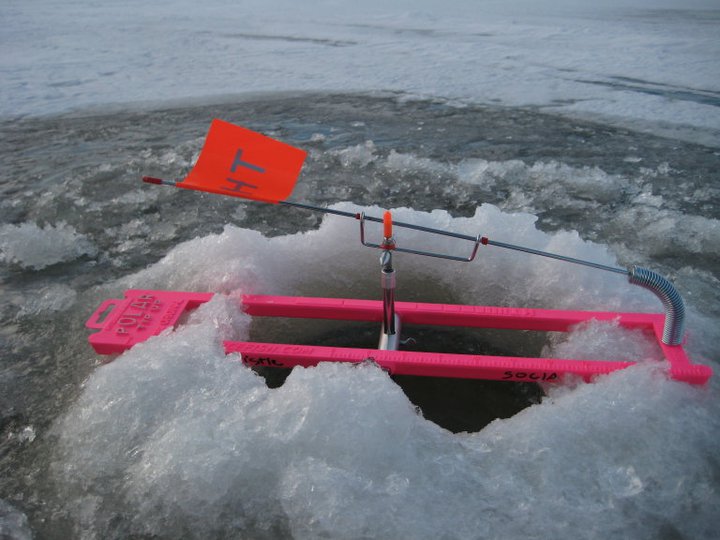 We have around 5-7 inches of ice. The soft spot in the birches seems to have froze over, but there are reports of a soft spot at grassy. Sleds and quads are going out just fine. The bay is still making ice so just make sure to test it if your venturing outside of the tracks.
The walleye haven't made many appearances yet. Jumbo Perch has picked up. Most have caught over a dozen jumbos.
We will be open 7-5 every day and got lots of feisty minnows.
Houghton Lake ice fishing kids. Dakota Harvey (7 years old) and his cousin John Smith (4), had a great day on Houghton Lake. They caught a couple of pike using shiners on tip ups and a BIG 20 1/2" walleye on a green/orange teardrop tipped with a wax worm. They were fishing the northern part of east bay. Great job, boys!
Otsego Lake seems to be the hotspot with safe ice with over 20 shanties on the lake and walleye, perch and pike are biting.
Something new this year! Every month the biggest fish in each category will win a $10.00 gift certificate. So be sure to stop in with your catch!