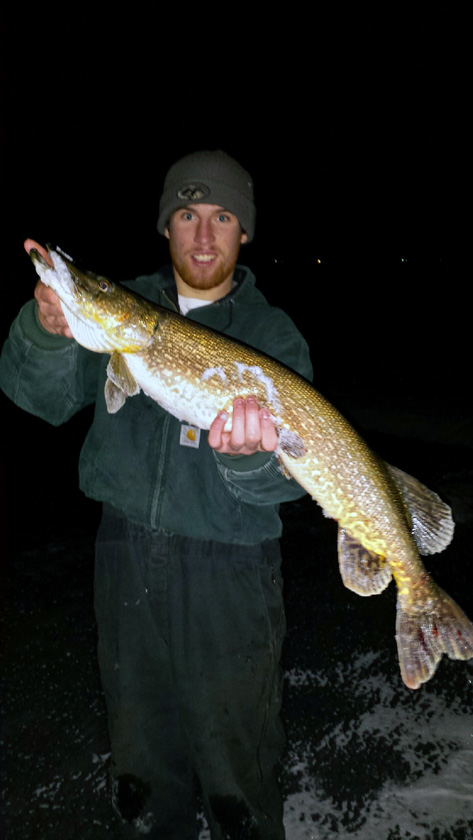 Jared Ball with 38″ Pike caught on Lake Missaukee today also the gills and crappie are biting. Call Miller's Corner 231-839-0440 for the latest ice and fishing conditions
Lyman's on the Lake reports good ice off the South shore with north bay being one of the areas still iffy. Pike and walleye are biting on jigs and tip-ups.
Pilgrim's at Cadillac reports lots of guys out today and catching pike, walleye, crappie, perch and gills.
Higgins Lake went completely over last night but will not stay as warm weather and wind will break it up this week.