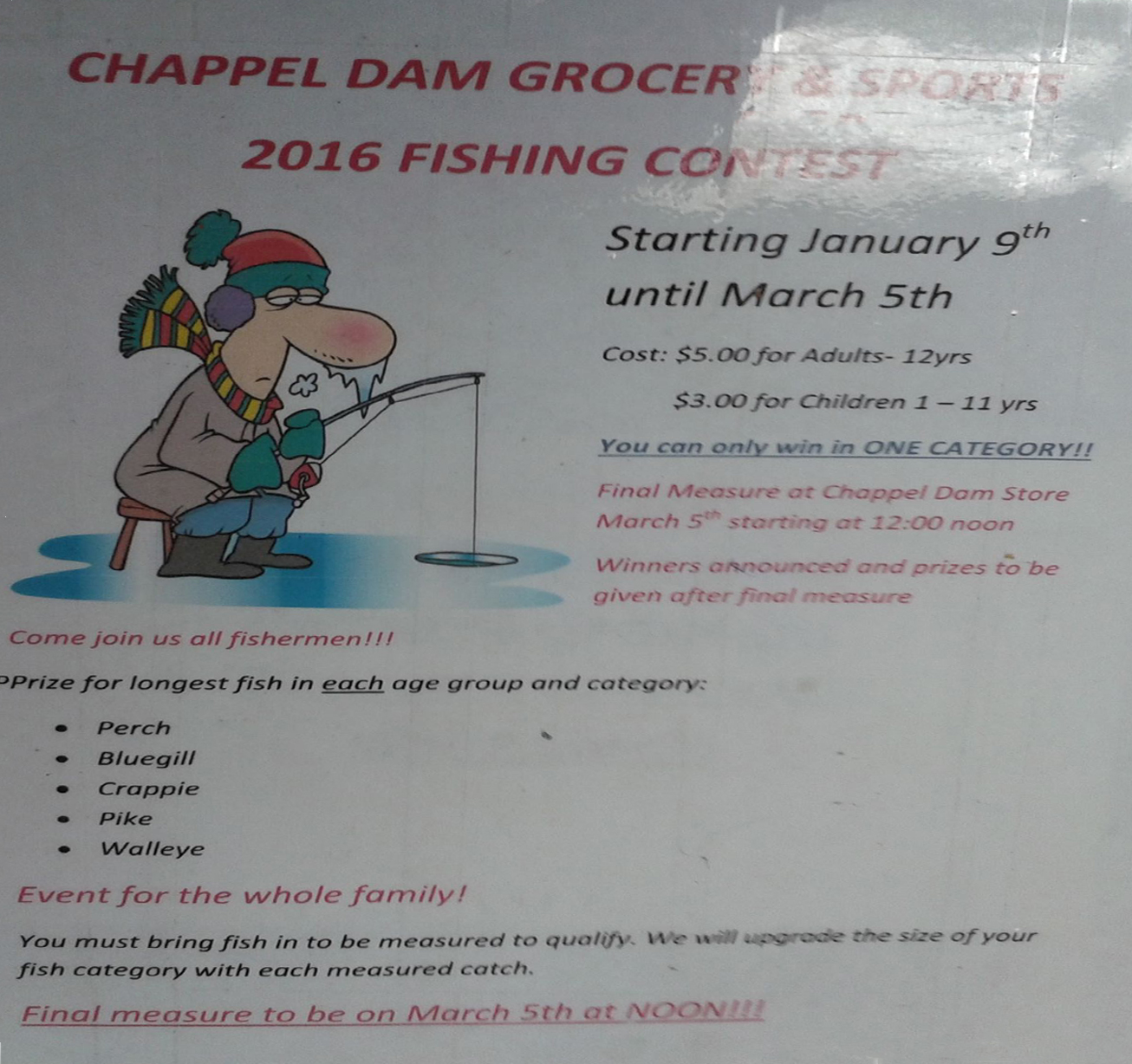 THE RAFFLE PRIZE. $5.00 a ticket. This nice 2 man shanty will be awarded to one lucky winner on march 5th. Come in and see it set up in the store.
Ok this isn't a good picture but I will take a better one later today. This is the leader board as of 1-28
A tie on the adult pike Louis Simrau
Landon Terrell with a nice pike 26 1/2″. Great job
Good evening !
It's the weekend and fishermen are hitting the lake early this morning. About two dozen customers in for bait so far .
Ice reports of 6-8 inches with about a inch of snow. Quads & sleds have been out daily.
As far as the catch, much slower. Minimal amounts being brought in. The bit has been slow , but perch have been a bit larger. Bluegill are a bit smaller 7-9 inch.
Little word on pike and walleye…..
Crappie , YES !!! Word is fair amounts off of Lincoln .
Will keep you posted on all the latest!
Be safe !
Another solid day on the ice. Decent mess of gills and a limit of pike. Pike were taken on smelt. Gills seem to like glow based jigs right now. Stop on in for the jigs and the smelt.
Randy
Had another decent day on the pond, I forgot to take a group picture. We all limited out. Thanks for a great day guys!