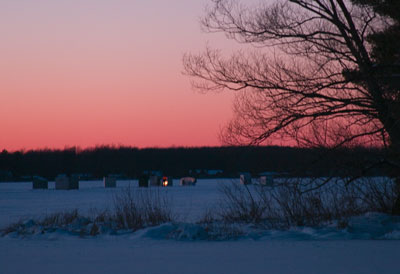 FISHING CONDITIONS ON LAKES CADILLAC AND MITCHELL
It's no where near last ice yet. We're past the peak of ice fishing season. Don't pack away your tackle because some of the best fish of the season are usually caught. Pike and Walleye Seasons close March 15th. So there isn't much time. Serious tip-up and Spear Anglers will get withdrawals. Several target pike and walleye to the very end. Best bet has been the West Side of Mitchell, outside the Coves. The numbers are coming off Mitchell. Fewer but larger have been caught on Cadillac.
The Kenwood Park Area on Cadillac is still the better Panfish Area. Crappie have been active through out the day. They're suspending and at time's just under the ice. More and more bluegills are showing up. You may have to sort but the numbers are there. Even a keeper perch may be caught.
The lakes look empty since most of the permanent shanties have been removed.
SMELT
There's strong interest in smelt, However the smelt cities of permanent shanties are disappearing. Permanent shanties have to be removed by Midnight, March 15th. Portables are taking over. Catches are still at night. Day light catches have been hit or miss.
Decent numbers of smelt are coming from Green Lake. Crystal lately has been slow. No reports from Higgins.
MANISTEE RIVER
Steelhead have started. Time to break out your long rods, spool fresh line. The most poular bait seems to be waxworms on jigs. Some are bobber fishing with beads.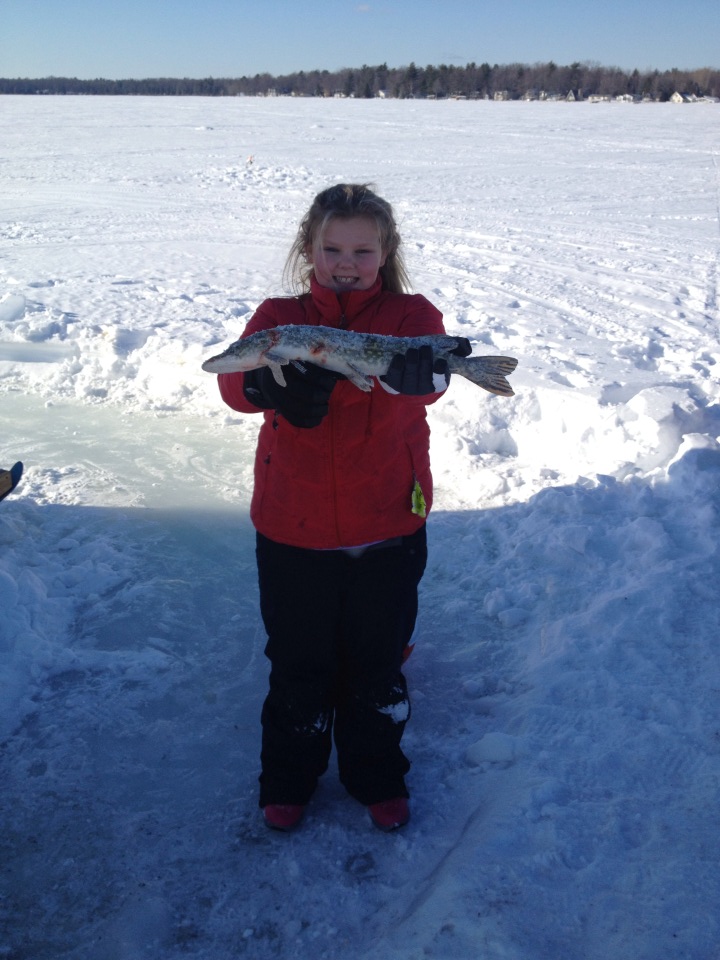 Miller's Corner fishing contest has been a success with lots of happy fisherman, with fishing picking up.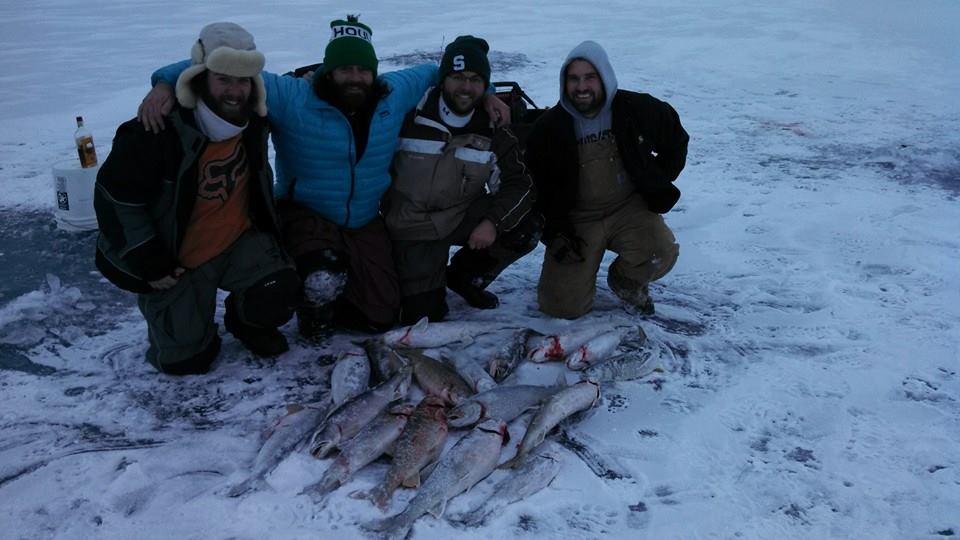 Grand Traverse Bay- East bay has been good for whitefish, lake trout, some are fishing off of dock rd and east bay access site and catching a few perch.
West Bay has been awesome for lake trout out from Bingham Rd. Lake trout has been fair off of lees point and stoney point with some Burbot. They are catching jumbo perch on west bay north of Lees Point somewhere but they are very tight lipped and have not found the location some are driving out to the spot.
Higgins Lake has been fair for lake trout and perch. No Smelt reported.
Green Lake the smelt fishing has been getting better.
Crystal Lake off Lobb Rd. still good for big smelt.
Saginaw Bay-Ice conditions are remaining solid out on the Saginaw Bay. Most areas you will find 12-18" of good ice but you have to watch out for the working shoves that are out 2 to 4 miles depending on where you leave from. You can cross those, but you should check it out with a spud first and proceed with extreme caution as always. There are some big schools of fish moving around in 12-19 feet of water from the state park all the way up to Standish, so some days you may have to move a couple times to get on the hungry fish. As the winter progresses the fish head toward the river and move in to the shallows following the bait so if you're not ready by now, you better get moving because the best fishing is yet to come.
Perch action has been slow but if you sit on a school you're bound to catch some nice ones after a little sorting. I've talked to quite a few anglers that caught some 11-13'' perch while they were out jigging for walleye as well.
Fletcher's Pond- Still plenty of ice and fish are biting well. As the whether warms up here in March, look for some of the best pan fishing of the year, including the jumbo perch.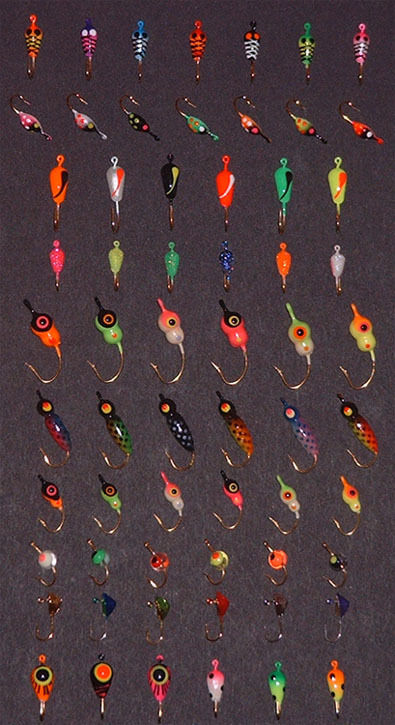 Fishing Tip
Change Sizes. When action slows, instead of changing colors, try changing the size of one's jig. This tip works both ways – switching from a smaller to a larger jig and from a larger to a smaller jig. One of my favorite ice fishing jigs is a red and chartreuse size 10 Teardrop. After catching many fish on this jig, switch from the size 10 Teardrop to the size 6 Teardrop which is nearly twice as big but in the exact same color. This often results in catching a few bigger bluegills. As a final matter, switch to the ultra small size 12, Teardrop jig and will catch a few more fish that would not take the other two sizes.