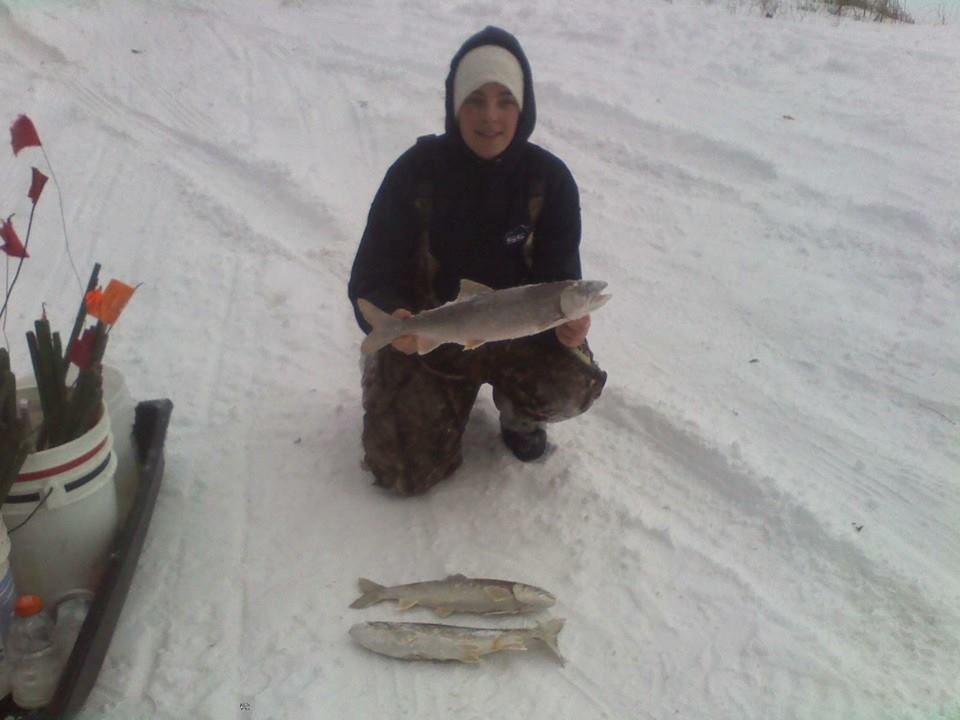 Kirstie Kelly Wakeley and Bobby Stockton caught 3 Lakers. Nice calm morning. The walk sucked though! Higgins is averaging about 4 inches of ice. Some slushy spots. Ice is not safe in many places in the deeper water and below is yesterdays catch by Bobby and Kirstie. Be careful as snow screwed up the lake and not making any ice with the snow as insulation.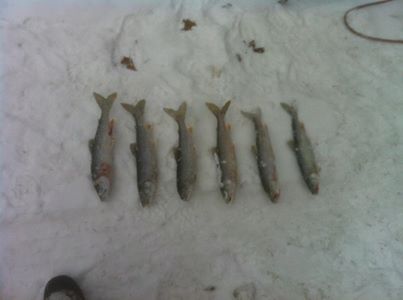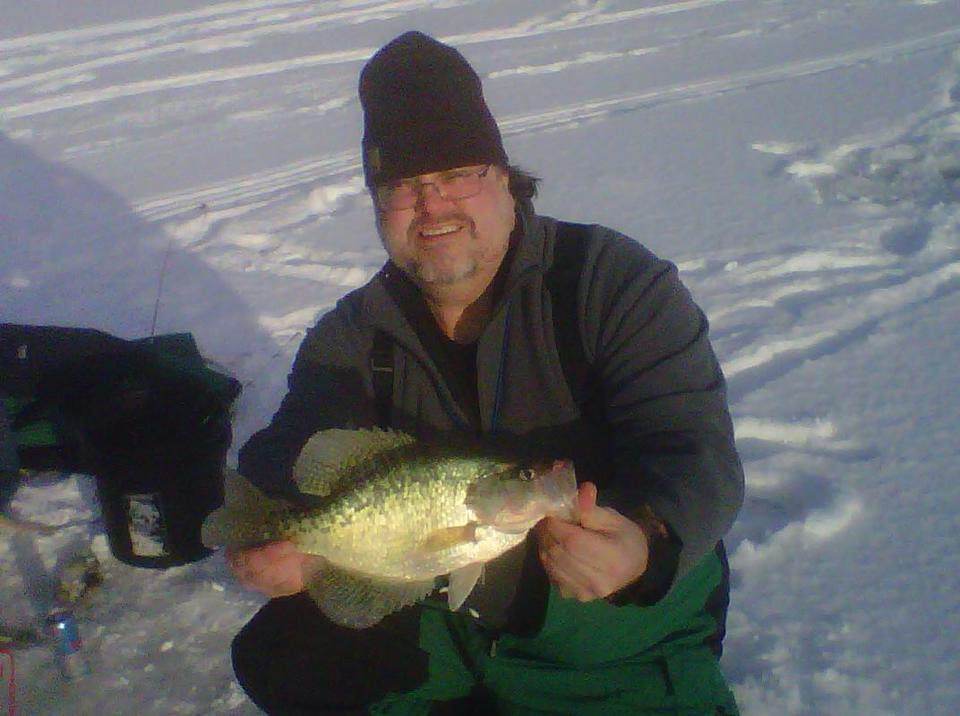 Ice fishing is great here on Wixom Lake, Gladwin County. Be sure to stop at Sandys Market to get your bait! Send us pictures of your fish to be posted! Crappie fest is on it's way, be sure to register! Also, be sure to check thickness of ice – always be safe! Happy fishing!
Joes' from Sandy's Market weekly ice fishing tip
When the bite is slow for crappie try reeling up every 2 feet until you get a bite, crappie love to stay suspended. Don't get discouraged, any day on the lake is better than a day at work!!