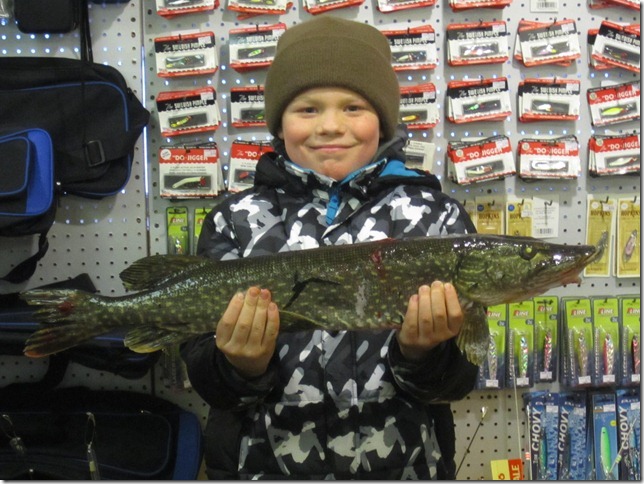 FISHING CONDITIONS ON LAKES CADILLAC AND MITCHELL
SUNDAY, FEBRUARY 10, 2013
This weekend all snow lovers were happy.  Snowmobilers got to run on the 6 to 12 inches of new snow on the Cadillac Area groomed trails.  Skiers enjoyed the fresh snow at Caberfae's 75th  Anniversary Season.  AMR Motorcycle races were held on Lake Cadillac.  Anglers have plenty of safe ice here on all the area lakes.
Ice fishermen sharpen your augers.  Expect a foot and more of ice on Lakes Cadillac and Mitchell.  Listen to the sound of power augers.  Those with hand augers don't cut many holes.
Mitchell and Cadillac have a reputation for good populations of crappie.  Limits or near limits of 7 to 9 inchers are common. Good eaters.  Currently a few lucky anglers are catching Master Angler size, the 14 inch range and over.  Small minnows are the preferred bait used on light rods.  Lately many of them have been caught on tip-ups.  By accident or intent, those setting light line tip-ups with walleye size minnows are catching them.  The bright sunny days have not been great.  Best numbers come on the dark, gray ones.  Late afternoons into dark have definitely been the best bite.  Black crappie Master Angler size;  catch and release 14″, catch and keep 14″ and minimum weight of 1.12 lbs.