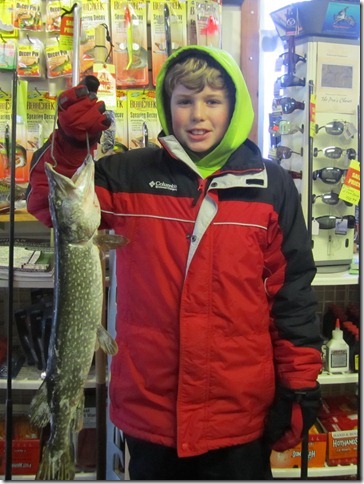 The weather has scared many fisherman back on the couch but traveling around today many were getting out on the lakes but you need creepers. Most lakes are still in great shape and the weather is cooling in a hurry tonight
Green Lake and Higgins were froze and were the only victims of the warm-up as they are both open now.
Lots of guys out on Missaukee, Cadillac, Mitchell, and Houghton Lake with many driving ATV's.
Long Lake, Skegemog, Margrethe they were out and about but with caution on Long Lake by Traverse City. Spider and Arbutus by Traverse are safe. The ice is still safe but many slipped this weekend but good reports of fish biting. Bear Lake has been good for pike and panfish.
Wixom Lake off of BRUSHABER Rd has been awesome for nice crappie with limit catches, also Secord Lake has been great
A first at Lyman's in Houghton Lake this year is they are doing good on walleye around the shanties this year, also good pike. MIddle Ground have been good also for pike